Governments and companies worldwide urge people with suspicious symptoms to self-isolate themselves and everyone else to resort to social distance. Our new reality has been remote work. How can corporate leaders, managers, and rank-and-file employees make such a dramatic transition? Tsedal Neely, a professor at Harvard Business School, has been helping companies learn how to work with distributed teams for twenty years. In this article, written from a video conference with HBR subscribers, Neely advises working productively from home, holding virtual meetings, and help the team survive this crisis.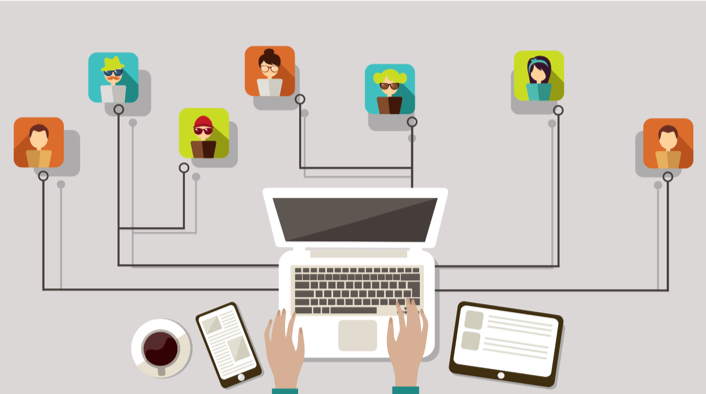 What should be done by people who are not used to remote work to prepare for it psychologically?
Create rituals and manage your working time in a disciplined manner. Find your rhythm. Take a shower, get dressed (even if not what you usually go to work), then start the day-long business. If you are used to physical activity, be sure to set aside time for it during the day. If you are an extrovert and are used to a lot of communication and actively cooperate with colleagues, find an opportunity to do so on the remote. Ask yourself, "What can I do not feel alone or isolated, stay healthy, efficient, and cheerful?"
Remember that working from home can be a joy. Please turn on your favorite music, think about it, use the opportunity to manage your time more freely. You might like all this. And leaders need to check how people are doing. Watch whether they are ready to work and whether they spend their days rhythmically and communicate with others.
How do you carry out these checks? In groups? Face to face? On the phone? By video link?
First of all, we need to have a group conversation about the new state of affairs. Say, "Hi, the world is different. We don't know how long this is going to last. But I want to make sure you have everything you need." The team then has to work together to make the transition quickly. Determine how often you will communicate and what you will use for this – video calls, phone calls, messengers. If you don't use any of the social platforms, then maybe you should start. How do you make working together as convenient as possible? You need to help people understand how to work from home and give them confidence that they will cope.
When you do all these things, arrange online meetings with your group at least once a week. In a remote environment, you can't interact with subordinates less often than in the office. If you're used to meetings, keep holding them. You may need to contact the entire team and its members more often than before. Beginners, participants in critical projects, or people who need to contact you more often will need to communicate with a tete-a-tete. Remember those different nice things like informal communication, coffee breaks, and lunches are available and virtual. All of this will help keep the connection that was between you in the office. Many research confirms that virtual teams can not yield to working in the same building in trust and mutual assistance. It just needs discipline.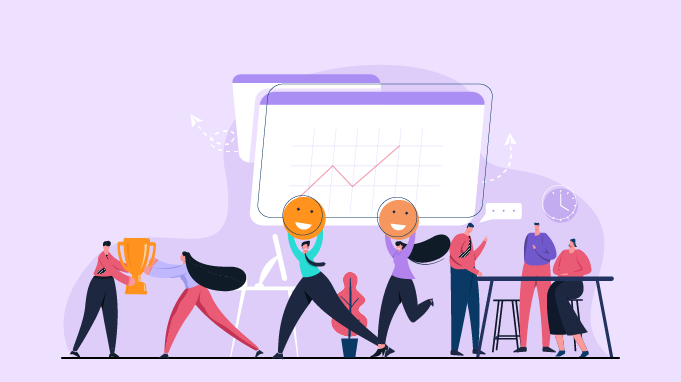 What can employers do to help employees stay focused, engaged, and satisfied?
Because of the transition to remote work, people were left without spontaneous conversations with colleagues at the cooler or over a cup of cappuccino. This is an essential part of the working day, directly affecting the performance of employees. How do we create the possibility of such conversations in virtual reality? Some groups of people will have enough constant text messaging. Others will need telephone conversations or video conferencing. Someone will want to use WhatsApp, WeChat, or Viber. The manager should encourage such interactions for the sake of the psychological health of subordinates. People won't deal with all this naturally. You're going to have to teach them. Another tip: don't forget about exercise. They are critical to mental well-being.
What three tasks do leaders have to address in the first place to create a decent culture of remote work?
You can find more than 10,000 books in English about virtual reality and how to guide remotely or from a distance on Amazon. It's hard, and leaders need to try to succeed. First of all, make sure that the team members feel like they know what's going on. It would be best to tell them how things are going on at the organizational level because they feel like they're out of the way when they're at home. They are interested in what is happening in the company, with customers, in achieving common goals. It is essential to inform employees about all this. So more often write emails, more often share information.
During this period, people will also get nervous about the company's financial situation and well-being. You're going to have to make sure they feel they're going to be okay. One more thing: you can't let someone on the team feel like you're more available to others than to them. When people sit at home, they can play out their imagination. So be equally accessible to everyone. Finally, when you're holding group meetings, strive for inclusion and evenly distribute airtime to make everyone feel seen and heard.
How will these changes affect productivity?
Productivity should not fall at all. It can be saved and even increased because no one has to go to work, and back and home employees do not distract them in the office. Of course, their spouses or children can be at home with them, and the problems involved need to be solved somehow. Another difficulty is that you will need to solve problems without meeting the person in person quickly. This can be the cause of delays. But I don't see any other reason for the decline in productivity.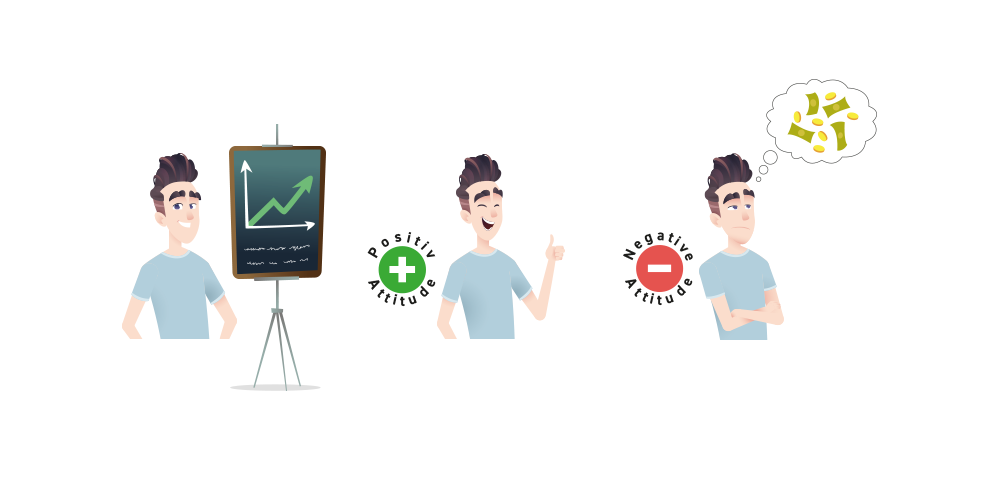 How do we measure employee productivity and give them feedback on how they've handled remote work?
I want to say to every leader in the world: you have to trust your employees. Now is the time to follow Ernest Hemingway's advice: "The best way to know if you can trust a man is to trust him." You don't see what people are doing. But provide them with everything they need, give them the jobs, check how they are doing as usual, and hope to give out precisely the results you want. You can't watch the process, so your feedback will build around the result. But this is not a reason to believe that people will not do the work that you entrust them in this new environment. Remote work has been practiced for a very long time. And today we have all the technologies that are needed not only for work but also for cooperation. We have social tools suitable for an entire enterprise, negotiating one person with many, sharing best practices, and learning.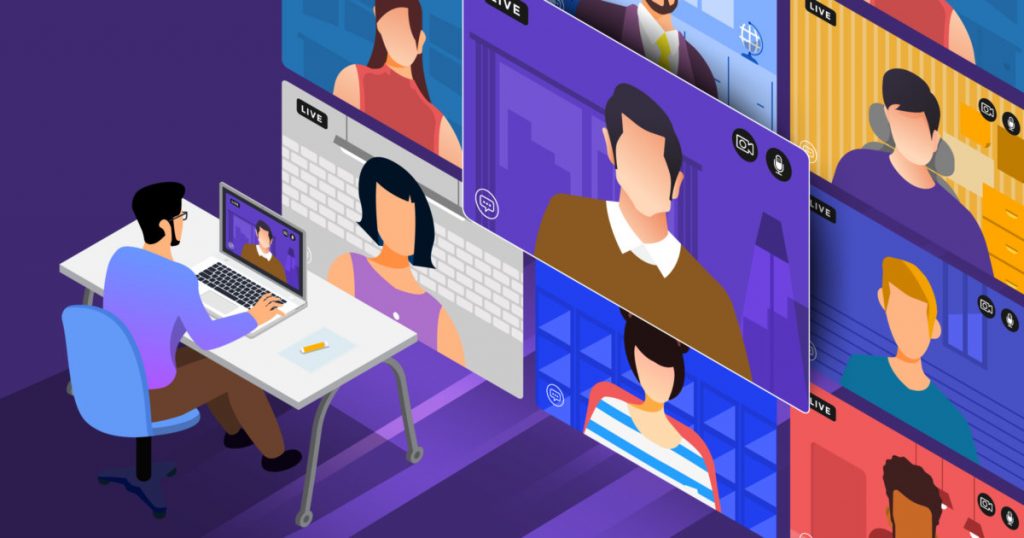 What is the best practice in organizing virtual meetings, in addition to the general recommendation to clearly articulate the purpose of the meeting, send its agenda, prepare people for the call, etc.?
First, you need to introduce some basic rules. Say, "During these meetings, we are polite, we turn off our phones, we don't check emails, or we're not distracted by other tasks." I highly recommend video conferences if you have the opportunity to hold them. When people see each other, it improves their involvement. Trust people's ability to follow these basic rules.
Secondly, since you no longer have conversations at the more relaxed, and people maybe just learning to work from home, take the first six to seven minutes of the meeting for greetings. Don't go straight to the agenda items. Instead, ask everyone, "How are you doing?" You also have to talk about yourself because you demonstrate a model of desirable behavior. Then list the key topics you want to discuss and re-model the behavior you want to know, whether it's making contact, formulating questions, or simply using your preferred program, such as Zoom or Skype for Business.
Finally, you need to accompany these virtual meetings with messages on other channels to ensure that people have heard you accurately and agree with the results. Let's say you have a video conference on a specific topic. Accompany it by email or message to Slack. You need several contact points provided with different tools to continue what you started during the negotiations.
And how to negotiate complexly if people can't meet face to face?
You can only touch on one or two of these topics because you don't have the time or opportunity to discuss something after the meeting. You can't just come to the office for more talks. So carefully weigh what to talk about and how. But you still have the opportunity to negotiate like that. It is beneficial to allow people to disagree with making the thinking of the team sharper. Sometimes the virtual environment does not seem psychologically safe to people, so they may not speak sincerely in a situation where it is necessary. You may want to generate or model a minor disagreement – of course, purely on work matters, nothing personal.
Kindergartens and schools are closed. How do I discuss and look after children?
We are suddenly overtaken by the blur of boundaries between work and home so that leaders will have to develop the skills and policies they need to support their teams. This may imply a flexible approach to the distribution of working time. You don't have to have lunch at noon, and you can walk your dog at 2 p.m. Everything becomes much more mobile, and managers believe that employees will try to do their job correctly.
What can you advise people whose responsibilities include communicating with customers?
We have seen both sales through virtual channels and negotiations with customers in remote mode. You have to do precisely the same thing. In this area, it is even more essential to use video communication tools. Keep doing exactly what you're doing face to face. You may not be able to meet at lunch. But you can do a lot. Be creative.
What should an organization that has both white and blue collars do? Or if not all employees have the right equipment?
Organizations need to find a way to support these employees. It would be best to take some collective action to help them because otherwise, you completely isolate people critical to your business. I recommend setting up a working group and finding solutions to keep in touch with them and keep them from feeling undervalued. And they need to be allowed to participate in planning their actions.
What can be done if there is a feeling that the employee is complex (difficult to concentrate, lonely), despite all your efforts?
If you see signs that it's difficult for an employee (he writes fewer emails than the others, demonstrates jammed behavior during group conversations), talk to them. Communicate with him more often and encourage others to do so. Find out exactly what happens to the person. And try to give him what he needs. Organizations need to provide employee support. When you suddenly have to take away from people their usual routines and interaction with others indefinitely, some find it difficult to survive it. They need more help. I will add that every organization's CEO today needs to be much more visible – through video conferencing or video recordings to instill confidence in people, reassure them, and become the primary source of hope.
Will this crisis change the way teams and organizations active in the future?
Organizations, teams, and people will experiment more with virtual work. Many of them have always wanted to try it out to increase the reach of customers or frames. It is unlikely that people will forever move to this new format of work, but the experience will expand the opportunities of everyone. If all the troubles we've encountered have a positive aspect, we're developing specific skills that might come in handy in the future. At least, I hope so.